Description
Pants Rack, Trouser Storage Rack
Closet Organization Ideas – Organize your closet for much less with these DIY organization and also storage ideas. A lot of these closet organization ideas are terrific for small closets.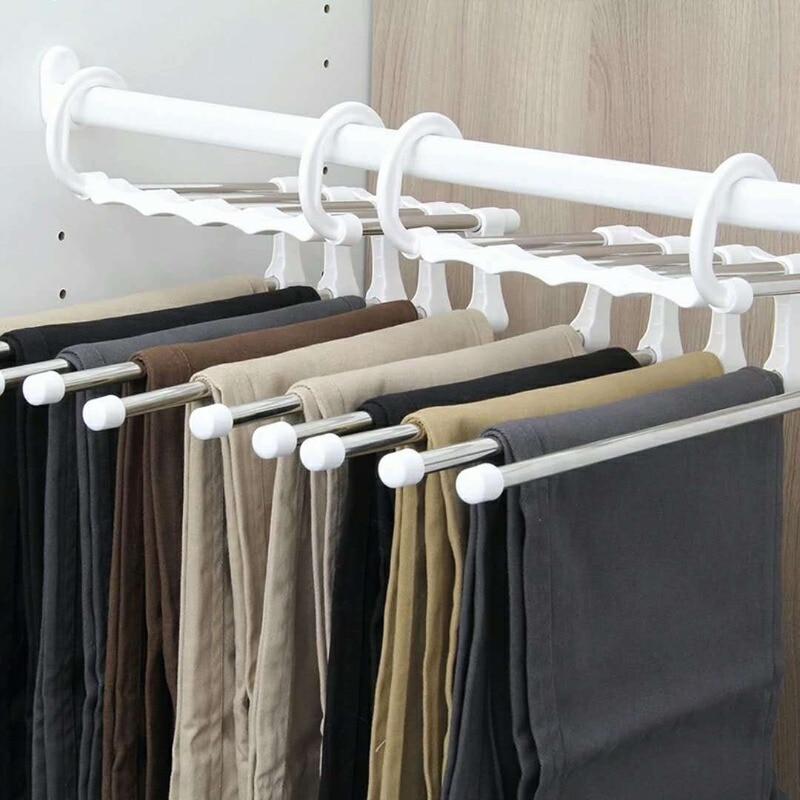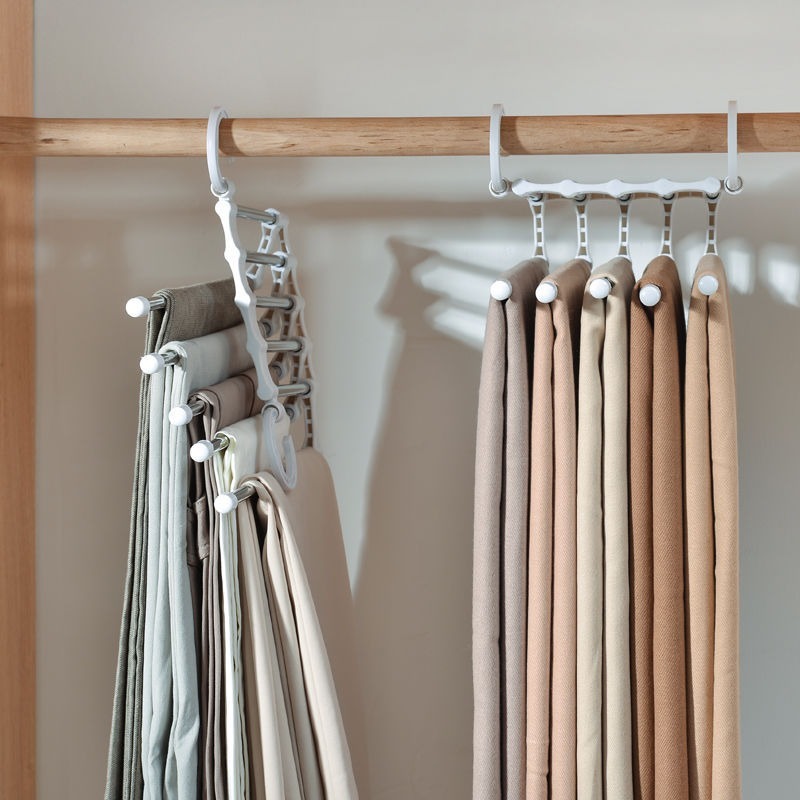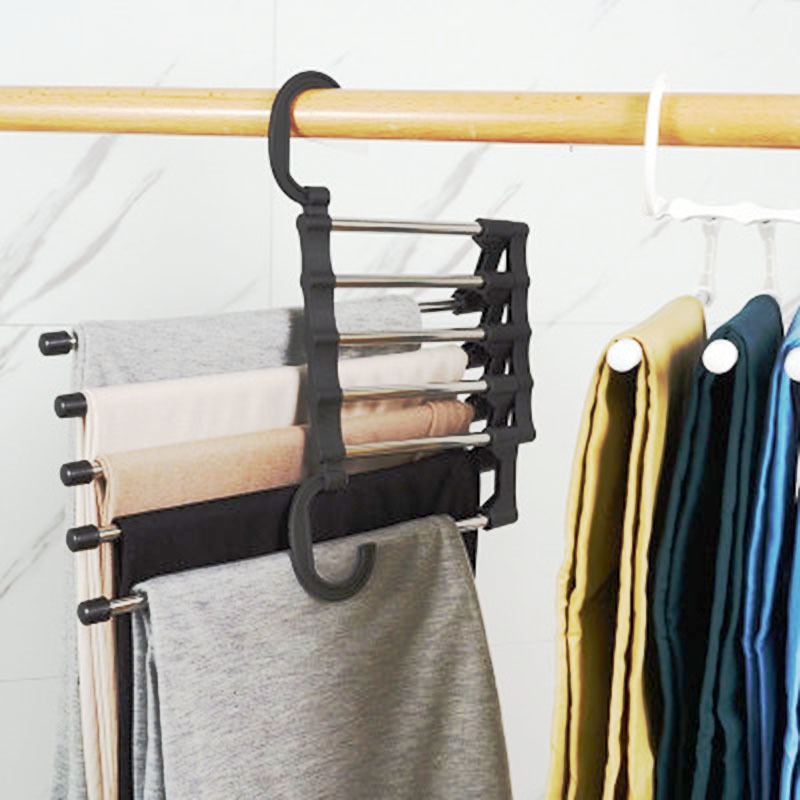 Double hooks and joints are made of high quality ABS material, quality, safety and stability.

Double hook suspension, convenient drying, each pole can move independently, very easy to take pants.

Single hook suspension, convenient storage, increased five times the storage space.

Pants rack foldable, easy to use when traveling.

Because of its sliding design, it is more convenient when removing pants. It is suitable for all kinds of pants, towels, scarves, belts, etc.
Trouser Storage Rack
Suitable: Pants, ties, belts, scarves, towels, etc.
Features:
Hang up five pieces at a time.
Slide able hook for easy removal.
Single hook suspension saves up to five times the space.

Storage hangers are suitable for hanging in men's jackets, jackets, sweaters, pants, shirts, T-shirts, etc.

Suitable for bedrooms, bathrooms, closets and wardrobes. Convenient for everyday use.

Good anti-slip performance, so that the clothes remain in place. You'll never see your clothes fall on the floor. Keep your clothes straight and don't scratch your clothes.

Convenient collection of four seasons of clothing, save space, will not occupy a place, is a good helper of the mother
Please follow and like us: