Description
Double Sided Tape Transparent Features:
1.Double Sided Tape Transparent Washable, can be reused more than 600 times.
2. The gel super strong and washable and reusable Gel formula there are an infinite amount of potential uses.
3.It is easily removable and will not damage your walls or surfaces.
4.Double-sided adhesive and washable and reusable.
5.Keep items in place without slipping.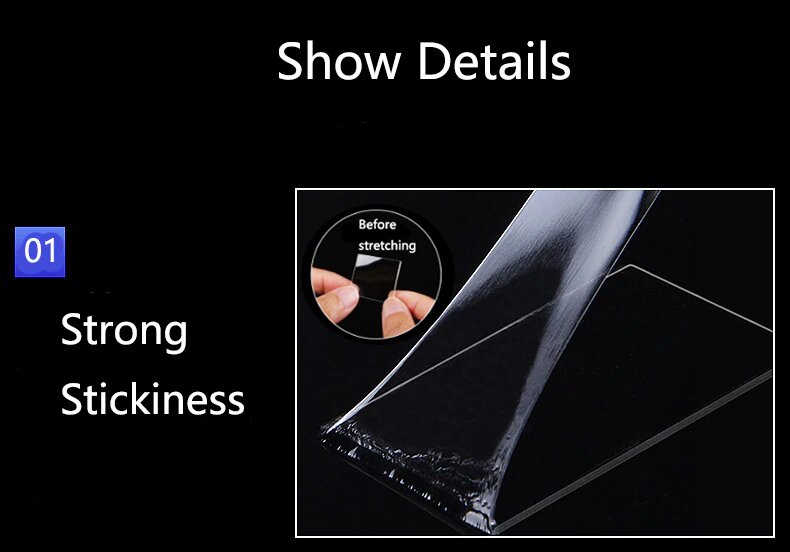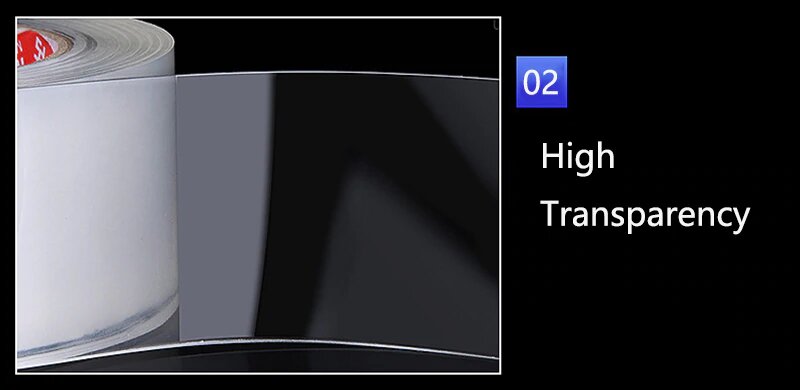 Super Strong Adhesion Double-sided acrylic tape with nano tech is ideal for mounting purposes. High adhesion capacity allows mounting on metal, plastic, aluminum, or glasses surfaces. Warning: Not for use on dry-painted surfaces.
Instant Bonding Does not require curing or drying stage, just press the item against the surface with tape in between for instantaneous mounting.
Temperature & Weatherproof This tape is both weatherproof and waterproof, making it perfect for indoor and outdoor use such as mounting photo frames, kitchen tools, stopping furniture, rugs or carpeting from moving and sliding.
Reusable Alien tape can be reused multiple times, and it should work just as effectively the seventh time as it did the first. Just rinse it off in the sink and let it dry before applying it to a new surface.
Double Sided Tape Transparent Description:
Main Material: Nano PU Gel
Color: As the picture
Size:500*2*0.1cm(5m/set) 300*2*0.1cm(3m/set)200*2*0.1cm(2m/set)100*2*0.1cm(1m/set)
Package Included:
1 x Adhesive Tape
Please follow and like us: