Description
Best Oven Mitts Description:
our silicone oven mitts are heat resistant , and best to protect your hands from hot when using the oven and cookware. Also the hot pads potholders can protect your dinning table when you put hot pans or hot plates on it.
Easy to clean and storage: our silicone oven mitts are flexible and breathable, Hot pads potholders are canvas and cotton, which are durable and dirt-poof, also they come with hanging loops, you can easy to storage by hanging them after cleaning.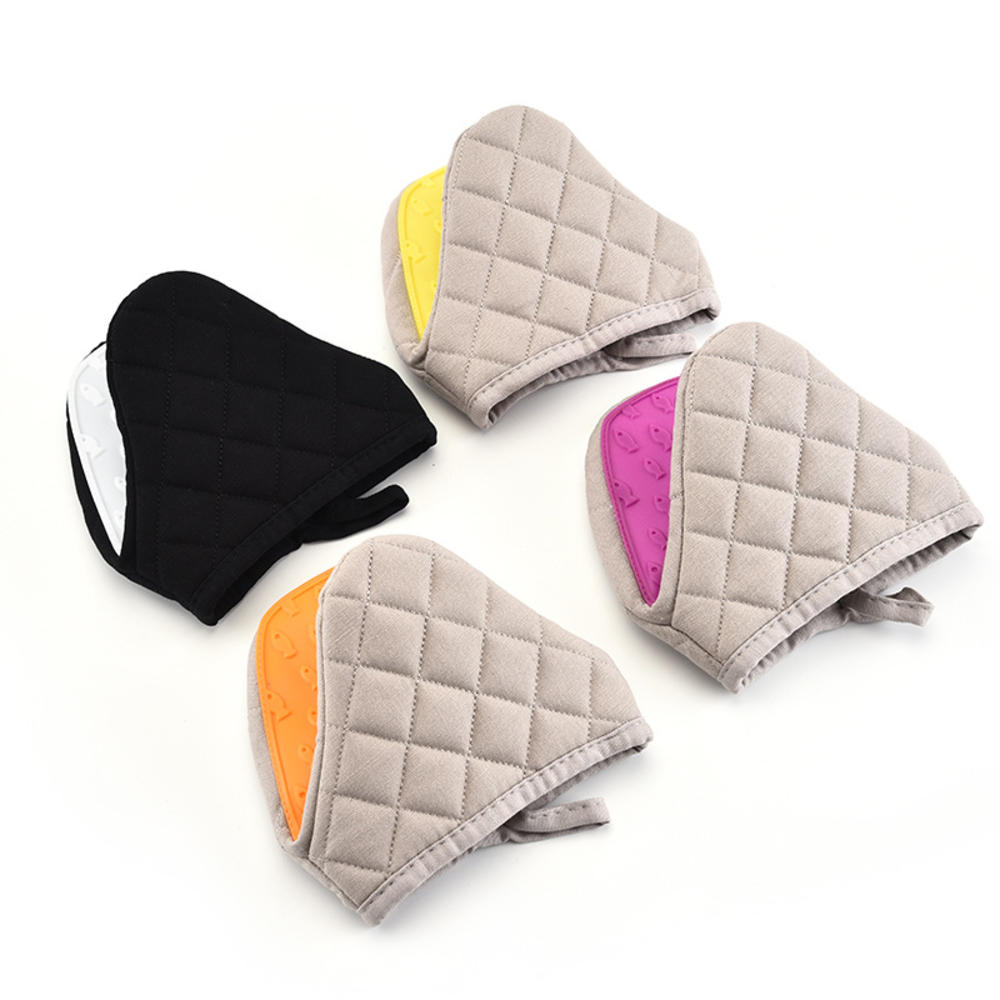 Full protection with multi functions: there are 1 piece in one set, supply full protections when you do baking, cooking, BBQ and so on…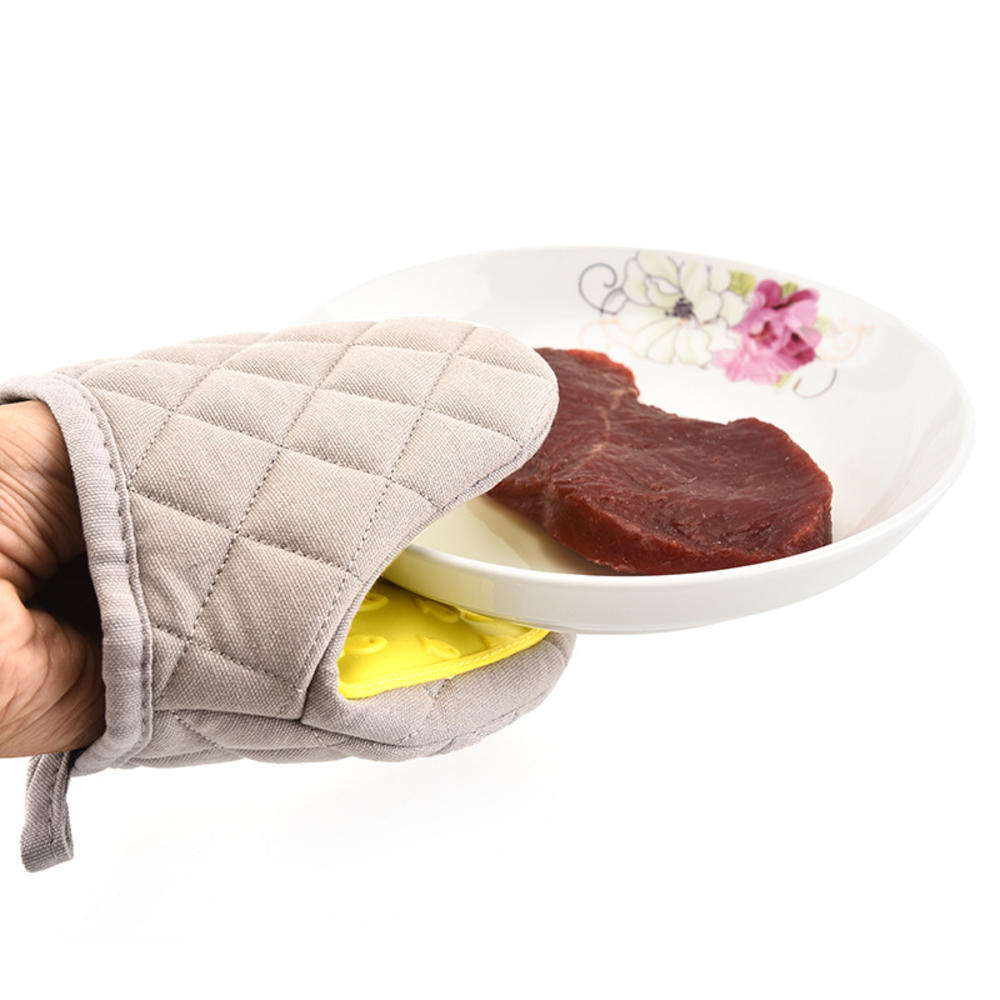 Best Size of 14.5 cm x 15.5 cm to protect your hand from hot oven plate, pan, pots.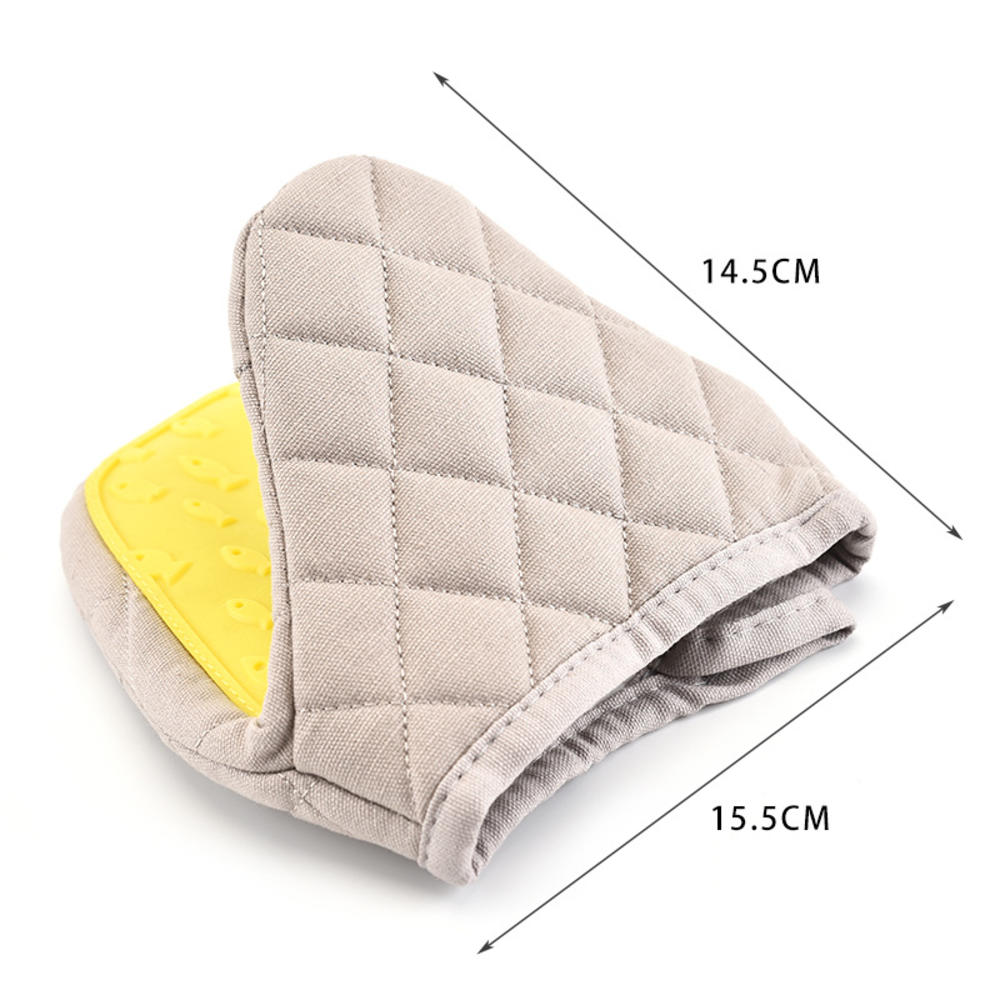 Kitchen oven mitt and pot holder come with loop design, so they can be hung on the cabinet or grill, Save space and make your kitchen look cleaner. Our oven mitts and pot holders can be cleaned through faucet directly and pulled out inner quilted liner for cleaning to dry.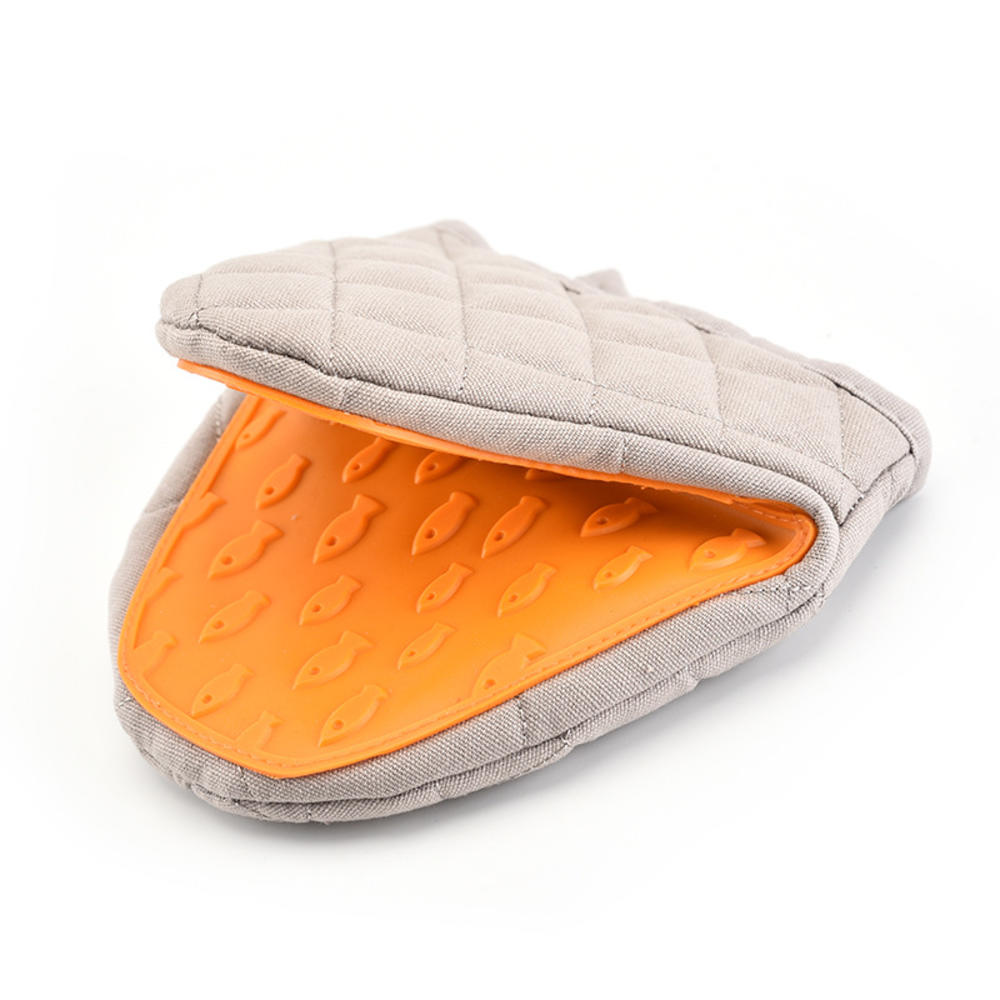 1.Type:Oven Gloves
2.Material: Cotton, Silicone
3.Color: purple, yellow, black, orange
4.Size:14.5*15.5cm
Features:
1.Thick and durable.
2.Good heat insulation effect.
3.It is not easy to be punctured by sharp objects.
4.Multi functional design, fashionable, beautiful and selected materials.
Include:
1pcs
Please follow and like us: