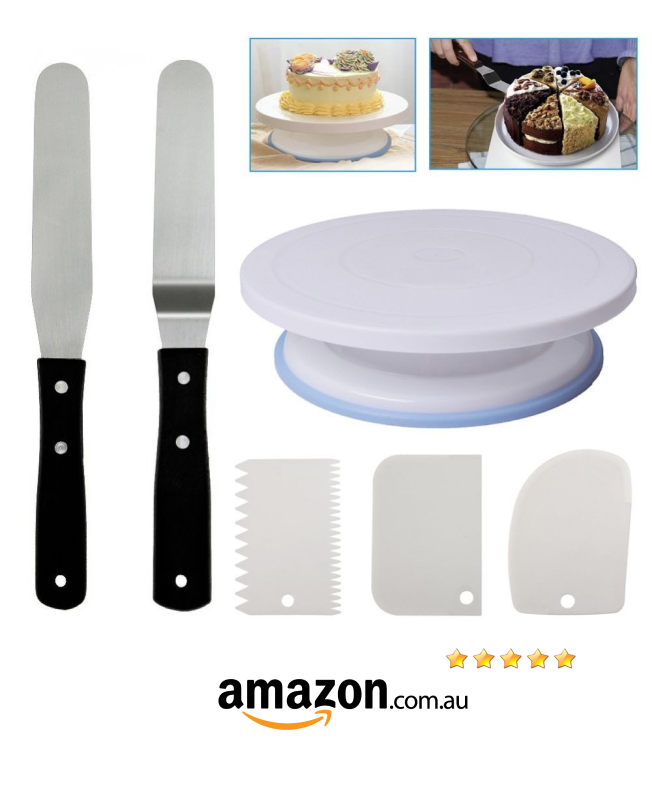 Want to pursue your passion for baking and cake decorating
but having to lean over and move around to just spread icing on your cake is getting you frustrated?
Well, here is the solution to your decorating woes. This latest stylish, practical and durable cake decorating turntable is the answer to every beginner's desire to make a beautifully decorated cake in their kitchen at home.
Product Details: Without the proper tools and necessities to facilitate the process and make it easy, one can get frustrated. This cake turntable is an affordable buy with a great deal with its capability of rotating in 360-degree angle makes decorating and icing your cakes easier than ever before. A baker needs to have the right help they might need in the kitchen and this cake decorating turntable is an essential that should not be skipped. Beginners might be scared of trying to test their hands at cake decoration and would require building up their courage to finally try it out. However, if they go about their first cake decoration adventure without any proper tools to help them, well it can turn out exactly as would be expected, a mess. The best thing that one can do for themselves in this situation is to take to the internet to find something that would be their saving grace in the kitchen and give them an honest shot at improving their decorating skills. This product is exactly what baking and cake decorating beginners, and experts alike, need in their kitchen.