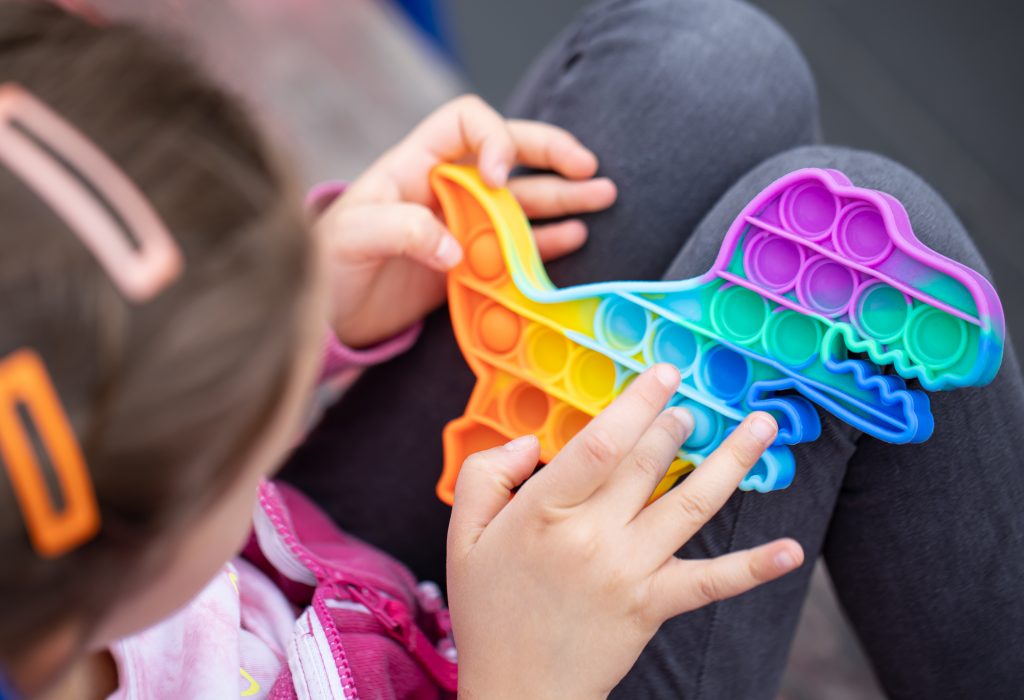 The Reasons Why Fidget Toys are Helpful for Kids.
There are hopefully few other toys that are more adeptly named. As most parent with an especially active child well knows, fidgeting can be a default behavior that is best dealt with by focused redirection. And the truth is, any child, highly active or not, will fidget, which is why we have had "fidget toys" long before they were called that.
Fidget Spinners and the other Things We've Fidgeted With The Best Fidget Toys
No one in the world, or at least in this whole country, has not heard of fidget spinners!
With the quick increase in the popularity of fidget spinners in 2017, many children and teenagers began using them in school, and some of schools also reported that students were trading and selling the spinner toys
"As a result of their repetitive use by school childrens, many of school banned this toy. Some of the teachers argued that the spinners disturbing students from their school work. According to a conducted survey by Alexi Roy and published in May 2017, 32% of the largest 200 Americans public and private high schools had banned the spinners on campus."
Quoted in a post of Wikipedia,
The Reasons Kids get Benefit from Fidget Toys
Focus and Concentration Increased
Research shown that when kids can control or direct their movements, especially when stressed or worried, they can also be improve focus and concentration. Movement and sensory inputs are essential for learning and carrying out tasks since they involve both the right and left hemispheres of the brain .
In addition, case studies have showing us that learning can be improved with fidget toys. For example, a focusing on study showing the impact of fidget toys concluded that students given stress balls had improved scholastic achievement, especially students with ADHD issue.
Produce Movement for Stimulating the Brain Stem
One of the main functions of the brainstem is to control basic body functions such as breathing, heart pulse rate and consciousness. And whether one is awake or sleepy. Some children's brains can wake up but not maintain alertness, while some kids needs a bit of help to even awaken.
Fidgeting is a fundamental way to trigger the brain stem and fidget toys can serve that purpose. Fidgeting with the hands, can helping by sending signals from the body to the brain to awaken and be alert.
Mental Occupation Give Fun
Fidget toys help to productively distract and occupy a child's attention. In addition to boost the focus and productivity, by giving your child's mind a bit of a fun and mental break thereby making it easier to pay attention afterward.
In addition, they are fun! As many parents and teachers knows, that kids need to break up their work and study times with some free play of some sort, and fidget toys can provide an easy and simple to use and contain toy to make that happen.
Reduce Stress and Anxiety
While feeling stressed, anxiety and even learning disorders such as ADHD can affect the entire body, they most notably effect the hands and fingers. Heightened anxiety in a child can result in restlessness, shaking and even cramping in the hands and fingers. 
Although the fidget toys cannot prevent or eliminate these issues, they can help to relax a child, since fidgeting is a relaxing mechanism. Fidget cubes and spinners give children a way of keeping their hands busy. In fact, one study founded that fidget toys can help relieve pre-surgery anxiety in adult patients.
<< Check Best Fidget Toys to Play With! >>
Simple Dimple fidget toy features a mini carabiner clip, making the keyring easy to attach to keys, bags and belt loops.

Our simple dimple fidget toy cheap is made of high-quality ABS plastic, featured by a smooth Silicone surface, soft rubber buttons, adults and children can take anywhere with them helps to develop fine motor skills and relieve anxiety or stress

The Simple Dimple will be loved by children and adults of all abilities, but especially those with additional needs such as Dyspraxia, Autism, Asperger's and ADHD. This handy fidget and fiddle toy is also great for relieving anxiety and stress. Suitable for those lack of attention/with hyperactivity disorder, also suitable for students, office workers and daily fun.

There are 4 colors to choose from to meet all your needs. Choose your favorite color to make your mood more pleasant! Recommended for adults and children aged 3 years old and upwards.
Made from Premium Materials: The Sturdy Ergonomic Body Is Created Using Rubberized Plastic Specifically Designed for Maximum Comfort while Fidgeting.
Function: decompression, resistance to anxiety, irritability and other relief effect. Game joystick, completely game player level joystick, feeling play games when play with this fidget spinner.
With 9 Functions: This product Provides Never Ending Fidgeting! This product has many functions.
Inspired By Classic Retro Video Game Controllers: Designed with Colorful Retro Buttons and a Simple Ergonomic Design Reminiscent of the Days of Classic Gaming.
Ergonomic design: This product has an ergonomic design and is very convenient to use.
Stress Relief Fidget Bean
Liberation pressure commodity.
Use in portable telephone/bag/key decoration.
The act of popping soybeans out of a pod can be just as enjoyable as eating the beans.
Great to play with instead of twiddling your thumbs while killing time.
Simply squeeze those peas right out of the pod as many times as you need to.
Package Included:
1*Infinite Squeeze
These results are lined with stories about the fidget toys helping children with attention or anxiety issues to stay focused and calm in the classroom. In fact, fidget toys have available for kids for quite some time.
There has not yet been a conclusive study of the impact of these toys in the research world. In one preliminary study looking at stress ball use, sixth grade students who have used these fidget toys during instruction independently reported that their "attitude, attention, writing abilities, and peer interaction improved."
The nearest and significant research is UC Davis behavioral science professor Julie Schweitzer's study of letting children with ADHD bouncing, fidget, wriggling or otherwise moving gently in place, while they worked on a lab based concentration tasks called the " flanker paradigm." She has founded that more overall movement ( measured using an accelerometer on the ankle ) in children with ADHD did help them to perform this cognitively demanding task.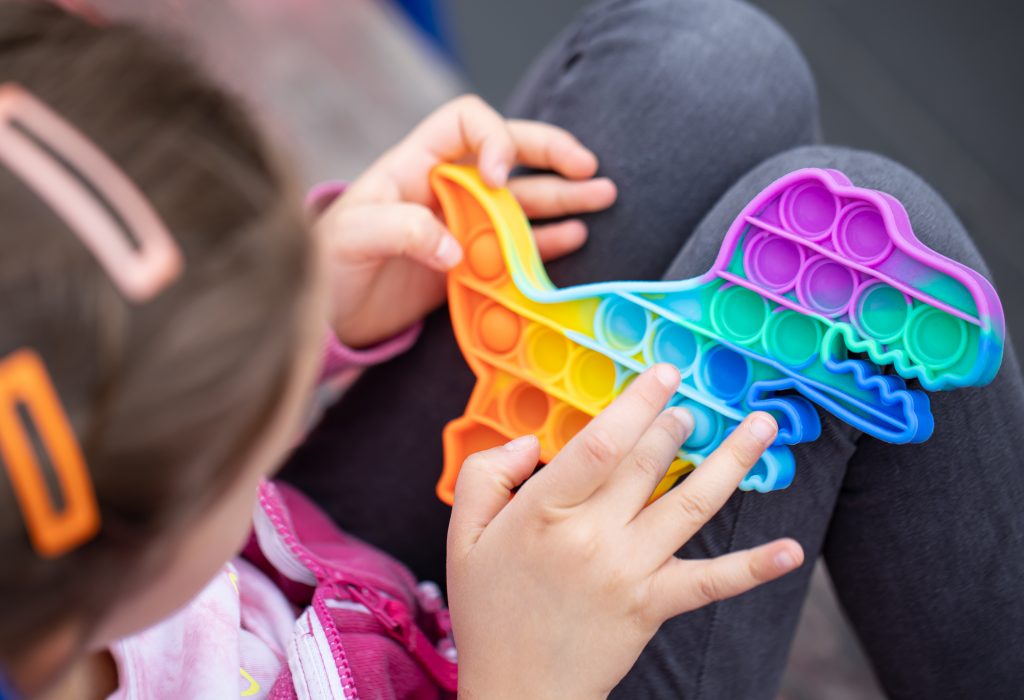 Please follow and like us: