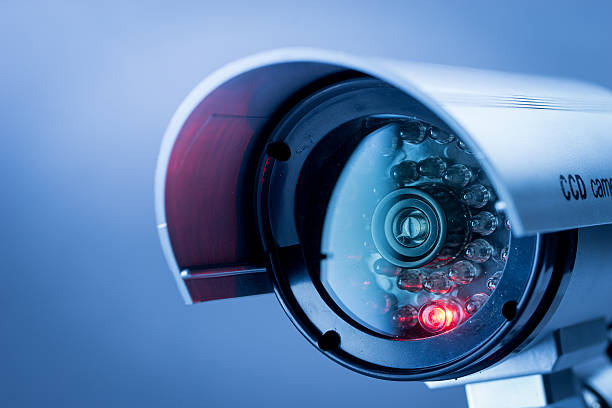 Nest Cam Outdoor Security Camera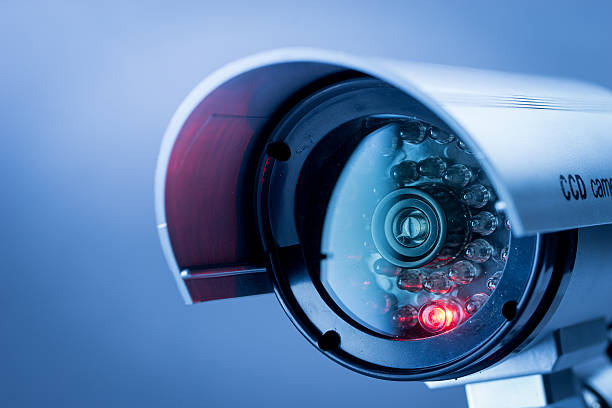 No matter its raining or shinning, the Nest Cam Outdoor security camera stands outside and watch 24/7. Keep the power plugged in so that batteries never go dead. It sends an alert to your phone when it detects any activity. You would be amazed to know that it even lets you talk back through the Nest app. This is how an outdoor security camera should be.
24/7 live video: 130° wide-angle view and all-glass lens let you look after home in crisp 1080p HD, day and night.
Talk & Listen:

Nest Cam

has a built-in speaker and microphone, and lets you talk and listen through the app. So you can tell someone you're paying attention or ask the mailman to leave the package at the door.
Comes with a free Nest Aware trial: Get intelligent alerts and continuous cloud recording. Create Activity Zones for more precise alerts. Make and share custom clips or time lapses. And more.
Rain or shine: Weatherproof camera, cable and adapter, so you can leave it out in the rain.
Alerts and snapshots: When

Nest Cam Outdoor

detects activity, it can send a phone alert or email with a photo of the event.
Simple installation: Just plug it into an outdoor outlet, mount the camera and go. You can even stick it to a magnetic surface – no drilling necessary.
There are a lot of options available when it comes to outdoor security cameras. However, most of them feature bad software and poor hardware. Commercial cameras are better though, but they lack basics of what is required in home security camera e.g. smart phone app, cloud recording etc. Moreover their cost is also on the higher side. Luckily, the Nest Outdoor Security Camera now exists.

I'm really impressed with it, so far. The audio and video qualities are great, but the best feature is the Smartphone app. It's fast and it's easy to use. Scanning through hours of video is just as responsive as watching the live feed or the last detected moment of activity. In contrast to this experience, a couple days ago I had to check the security feed at work. It involved installing a Java applet that's probably not from this decade and a phone app that crashed any time I tried to seek through the video.

Installing the camera was painless, and the fact that I didn't have to run to the hardware store means they got the accessories right. The only complaint I have at this point is that the cables are too long. I actually have an outdoor outlet that's only a few feet from where I have the camera mounted, so I had to coil up the other twenty feet of cord. However the long cable is useful for those who have the outdoor outlet far from the camera. I think it's an excellent buy and would recommend it to anyone looking for an outdoor security camera.

Excellent Camera Worth the Wait
Cannot believe how easy this camera was to set up and get going. Literally takes about 10 minutes to install and start recording.

The mounting system is utterly brilliant. Being able to mount the camera virtually any direction imaginable is wonderful to accommodate tricky building angles that other cameras simply can't deal with. Don't worry that it's magnetic. This magnetic hold is very strong and the camera doesn't go anywhere.

I didn't have a problem at all with the cables or the cable sizes that other people seem to have issues with. The USB portion of cable is about as big around as my ring finger. Simply drilling a hole, passing the cable through and then filling the hole with a rubber grommet and caulk makes the installation look nice and clean.
I don't like micro USB connections (several other reviewers wished micro USB was used) due to water sealing issues- the connection on this camera solves that. At one corner of my building, there is attic access for a plug. For the camera on this corner, I used a standard office desk cable pass through to run the cable into my attic. Looks very clean and leaves room for more cables in the future if the need should arise.

Very happy with video and audio quality- talking at a normal volume the camera easily captures sound and you can tell what's being said. Video quality is great with a nice 130° field of view. You can see a LOT with this camera. Night vision is adequately usable and doesn't fall behind the other cameras available.

We don't have a choice but to pay the monthly subscription if we want to keep and view recorded footage. The nest app is GREAT and I love having all of my cameras and thermostats in one app. The "Spaces" feature makes using the cameras a joy. Also love the fact that I can talk to people via the camera.

This is one of the best outdoor security cameras available right now so if you're in the market for one, this is what I'd go with. If you're already in the Nest ecosystem, this is a no-brainer. Extremely high quality piece of hardware that's well built and performs wonderfully. It was worth the wait.

Fantastic Camera 
The Nest Cam Outdoor is a fantastic product and work well for most of the users. However, know that it requires at least 2 mbps UPLOAD speed PER CAMERA to work properly. It you have (DSL), then you will most likely have some trouble as the upload speed for DSL falls short of the 2 mbps requirement. Secondly, for most users who stream 720p video, Nest Cam will require about 200 – 500 Kbps of your Internet connection's upload bandwidth on average. At 1080p the bandwidth requirements jump up to 450 – 1200 kbps. The number of devices you have connected to your network affect this and may cause some performance degradation. Overall I like this camera very much. The video quality is excellent and you don't need to worry about replacing batteries.

Very Easy To Install And Setup
Very easy to install and set up. I installed my camera within 10 minutes. The adjustments to the camera angles are easy as it uses a magnetized attachment feature.
The picture quality is excellent and the app is easy and intuitive to use from your phone. This is a great product for keeping an eye out on our home when we are not there as well as an excellent security feature at a fraction of the cost of other systems. No doubt, it's a must-have.

Excellent Outdoor Camera
I normally don't write reviews, but I felt compelled to give this product a rating. This camera is rock solid. Everything is up and running properly. Of the few negative reviews they are largely focused on the installation. With most any outdoor security camera you are going to have to figure out how to run a wire inside. The nest outdoor cam comes with ample cord length. The main cord coming out of the camera was thin enough that I was able to snake it behind the siding on my house and then under my screen and into my porch, thus plugging into the power outlet in my sun room (and yes, I can close and lock my window even though the cord runs under it). This eliminates any possibility of a stolen camera. Should someone choose to rip it off my house they will be caught on video.

Outside of the installation the camera has a great wifi signal and excellent video quality. Night vision is good. The app is perhaps the best aspect with the new addition of "sight line". No complaints at all here.
I wanted to love this camera. Indeed, in broad daylight it does a great job of keeping an eye on the entryway to my front door, but at night it is almost useless.
I had two burglars steal my Halloween decorations and one walked within four feet of the camera, but the video quality was so atrocious that it was not useable. I had almost nine minutes of footage and when I downloaded the clip off of the server it was only 17 megs in size. Not even close to 1080p, and not even on par with technology 10 year old!
Plus the only notification I received was an "activity" one when they drove up, which I get all the time when cars drive by. Not a single notification in the following nine minutes that it saw, or even thinks it saw a person.
Please follow and like us: